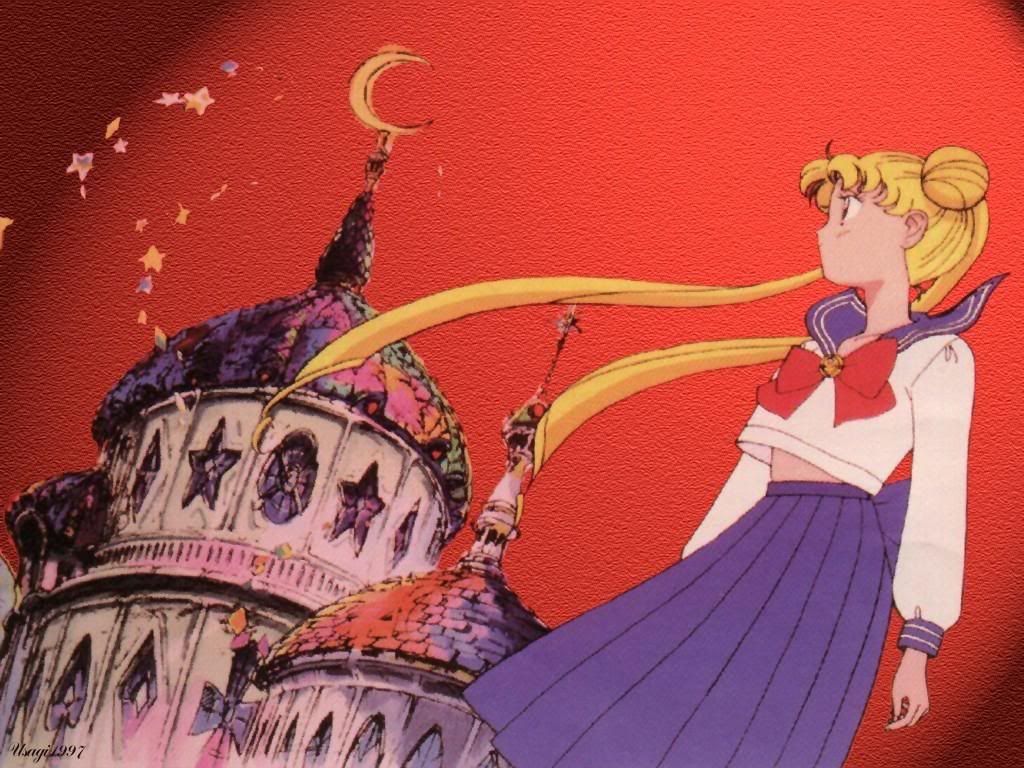 Bio:
Usagi is the main character in Sailor Moon. She is clumsy, love to play video games and eat cake. One day she meets the talking cat Luna and becomes the protector of love and justice, Sailor Moon. She gets the mission to find the moon princess and gets a lot of friends on the way.
Why?: Sailor Moon was one of the first animes I saw, before I even knew what a anime was, and me and my friends played Sailor Moon all the time when I was small. So when I got the chance to cosplay Usagi I took it. Usagi is also quiet similar to me, we like video game, eating cake and clumsy tripping ones in a while.


Costume Construction:
The costume is based off a sketch to the anime design. I started with the blouse and used a pattern for a 50's dress which I modified and constructed the sailor collar. The blouse is sewn in a cotton/elastan, so I could just drag it on to me. The blue fabric is a polyester bi-stretch, and let's the pleats stay in place, at least a little. The skirt was made like a rectangle and pleated. In progress post:
Part 1
&
Part 2
.
The brosh was made of a metal pin covered with filmo clay. Since the brosh I have now is from the first season, I plan to make from more seasons. The wig, socks and shoes were bought. It is 100 % finish, which is a complete success.
Convention Info: At UppCon:10 it was hard for me to take five steps before getting stopped. Sailor Moon is a well known anime in Sweden, as many watched it growing up. I also got two friends who cosplayed --> Minako Aino, Usagi and Makoto Kino.

It is defiantly one of the more comfortable cosplays I have, even thou it can be a little cold in the winter.